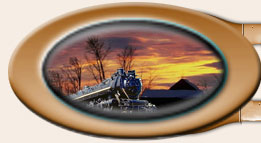 | | |
| --- | --- |
| | |
| | |
| --- | --- |
| | |

Safety Tips
JT's Mega-Steam, LLC products are safe when used as directed; and our product is designed to be used expressly in model train train and model smoke units. Petroleum based. Do not drink or ingest.
Keep out of reach of children. Proudly made in the U.S.A. by passionate hobbyists!
The following goes for ALL smoke fluids, not just Mega-Steam. Remember these when running the smoke units in your locos and accessories.
Have some kind of ventilation for your train room.
The general rule: if you can't see through the smoke in the room, there's too much.
Be careful filling your smoke units as per their instructions, NEVER overfill!!!
Store smoke fluid bottles in their upright position. Squeez rubber bulb to clear glass pipette before storing.
Although most fluids are non-toxic, it's not the best thing to ingest. DON'T DRINK IT!!!
Although the fluid may smell tasty, it's not. DON'T DRINK IT!!!
The above especially goes for the food & sweet scented fluids.
Do not use smoke units around people or children w/ asthma or other respiritory sensitivites.
Keep any smoke fluid away from children.
Deliberate misuse of our products i.e. vapes, etc. could be harmful to your health and should be avoided.